Blog
Subscribe to posts
Network cabling Santa Ana
Contact us for a free estimate http://www.innovaglobal.com/ ☎ 877 448 4968 - Innova has been the leading Network Cabling Santa Ana and system installation company in the USA for over 25★ years. Innova Global install the things that make communications work locally and nationwide.
We provide high-quality single source design, installation, deployment, and maintenance of wiring, network and cloud computing systems. Innova Global is part of "AS ONE FORCE". As One Force is the largest "independent local expert technology installers community" in the world. We aim for efficient delivery and deployment of the technology project and its support with the highest quality at best cost which will benefit both the customer and the expert installer.
High-quality single source design, installation, deployment & maintenance of network wiring, communication networks for Voice, data, Video, Audio and cloud computing systems. Business Computer Cabling, Computer Data Cabling, Data Cabling. Servers - PC, NT, NT Server, Windows,Local Area Networks (LAN),Wireless Area Networks (WAN),Hubs ,Ethernet switches, Routers, Switches, Cat 5,Cat 5E and Cat 6 cabling, Telephones, Telephone System, PBX , KSU, Key System, 10baseT, 100baseT, 1000baseT, GigaMan, 3COM,Cisco, Dell,Toshiba. Panasonic, Wireless,Bluetooth, Superstack,DSL,ADSL, SDSL,Patch Panel, Netgear,Intel,HP, Motorola, passive optical LAN , passive optical network, PON , GPON , Google apps, security camera, cable contractor, cabling company, cat 6 cable ,data cabling, Voice and Data cable and network, WiFi networks ,WiFi network ,wireless WiFi,network cabling, fiber optic cabling ,network cable installation ,cable networking ,voice and data cabling ,wireless installation wireless network installation ,voice data cabling ,cat 6 cabling wifi installation ,network WiFi ,cable installers and wireless access point setup
Breaking Down the Choices Cat5, Cat5e, and Cat6: Which is Right for your Company?

You're planning on implementing network cabling in your new or existing location and you're not totally sure which type of cable is correct for you. What does Cat5e or Cat6 even mean? What's the best option and why do you even care as long as you can read/respond to your emails and pick up your phone calls? 

'Cat' stands for Category so when you see Cat5, Cat5e, or Cat6 what it stands for is Category 5 cable. Cat5, Cat5e, and Cat6 cable is essentially a twisted pair cable used to carry signals. This type of cable is used in structured cabling for both commercial and residential computer (data and voice) networks like Ethernet.

Cat5 cable allows your computer network to handle anywhere from 10Mbps to 100Mbps throughput. As you might have guessed Cat5e is the new, upgraded version of Cat5. Cat5e allows your data network to handle a Gigabit Ethernet connection. Most importantly for those of you with an existing network infrastructure in place Cat5e is backwards compatible so it supports all the same cat5 network cabling. It's important to mention that the industry standard has become Cat5e cabling.

Now as for Cat6 cable! Cat5e cable will allow Gigabit Ethernet speeds however Cat6 is certified to conduct those higher seamless speeds. Cat6 cable reaches much higher throughput in high-demand offices. Throughout the last few years we've seen many clients and customers upgrade or opt for Cat6 cable over Cat5e. One of the most frequent concerns we hear is regarding the price of Cat6 cable and wether or not your company really needs Gigabit throughput. 

In order to correctly answer your questions we need to know a little bit more about your network:

Does your company make use of an internal server or NAS devices (Network Attached Storage)?

Do you host large databases, database files, or do your users transfer large files?

Does your company only utilize your network cabling / connection for internet browsing (such as: email related tasks / basic web use)?

Does your company use or plan on using a VoIP (Voice over Internet Protocol) Phone System PBX?

The industry standard is beginning to adopt and utilize T-1 internet connections for even average to small businesses generally from internet service providers like Cox Communications (in Orange County), AT&T, & Verizon. T-1 links are generally provide 1.5Mbps. If the bulk majority of your network usage is going to be internet browsing, the 100Mbps provided by Cat5e cable won't slow down your data network.

Some might tell you that if your company is utilizing a VoIP (Voice over IP) phone system PBX you need to use all Cat6 cable wiring for your network. However, a voice conversation uses about 64kb on a network connection; Cat5e cable supports 100Mbps so if you do the math your Cat5e network can handle over 1,500 concurrent VoIP conversations.

What we've found is that unless you're transferring very large files internally, cat5e cable has the capacity and effectiveness to handle both your internet browsing and your VoIP PBX phone systems. When you compare Cat5e and Cat6 side by side, for most companies Cat5e provides the same functionality and is also the most cost effective solution. However there are cases and projects where Cat6 is the recommended choice. Usually in projects where the company has high internal usage (such as transferring large documents, files, images, videos) or high demand databases or applications hosted on a local server.

 


Guest WiFi Networks
With regard to creating and the installation of wireless networks Innova Global Technology is unequaled. Our in-house Wire less engineering group will create a wireless solution tailor-made to your present demands and anticipated demand. Employees of the Innova Global Technology Wi-Fi installation team are skilled wireless engineers with years of experience installing some of the most complex systems. Our workforce are recognized experts in the fields of business and event wireless installation, wireless network maintenance and wireless LAN security layout.
Innova Global Technology's solutions specialized wireless professionals work with you when getting bandwidth to a location may be difficult or cost-prohibitive. Our engineers design and deploy a state-of-the-art, point-to-point wireless solution to fit your needs and the budget.
Key Installation services include:

Access point installation
Installation of enclosures (physical security)
Antenna deployment
Access point to antenna connection
Access point to Backbone LAN connection
Power to access point connection
Installation and connection of remote power system
Network management coverage verification
Site Survey & Design

Understanding your unique situation and needs takes time, and we understand that when meet with you to find a solution that helps you and your clients.. We design and build networks for today's use as well as future anticipated needs. Each office space is unique and we use state of the art survey tools to provide the best coverage to each individual property. With guests today bringing in a multitude of wireless devices, having just a few access points to offer free WiFi won't suffice anymore. Innova Global Technology IT Solutions designs networks with density and performance in mind to give the best performance to your guests. Our detailed Site Surveys show how Innova Global Technology IT Solutions will provide the BEST coverage and AP density for your guests!
We serve customers all over the US from our headquarters in southern California. Designing, implementing and managing networks from any state is possible with 24x7 technical support and proactive remote network monitoring. With people now travelling with a multitude of devices, hotels need to support the bandwidth requirements of multiple devices per occupied room. Guest satisfaction and survey scores now are heavily influenced by the demand for increased bandwidth.
With Innova Global Technology IT Solutions, we deliver a solution to offer your guests HSIA bandwidth which will guarantee guest satisfaction and repeat visits. For more info regarding the satisfied users Innova Global Technology IT Solutions has check out our customers page.
Hybrid Internet

If you're looking for the easiest way to offer free WiFi yet still generate a revenue flow, Hybrid Internet Solutions from Innova Global Technology is undoubtedly what you want. The Return on investment involved with implementing a Hybrid Internet Solution is enormous, and your competition have recognized this and they are already offering it.
Go Hybrid

One of the several quickest growing trends in hospitality is a Hybrid Internet Solution, this fantastic option makes it possible for your property to deliver free Internet at a standard band-width rate to all guests, while offering them a choice to buy premium bandwidth. Non-guests can even request to buy Internet access at the basic or high-end levels. Innova Global Technology IT Solutions Hybrid Internet Solutions will allow you to supply free Internet at a standard bandwidth, together with a better bandwidth option and static IP addresses for business travelers for a charge.There are also zoning features with our Hybrid Internet Solution, which allows you to limit your free plans to the guest room and lobby, while continuing to charge for Internet in your convention and meeting spaces.
Innova Global Technology Managed IT Services

Innova Global Technology IT Solutions offers Managed IT Services to be the "IT Department" when your company doesn't have an IT department. Innova Global Technology IT Solutions can create a "Worry-Free Workplace" for you, just as we have done for other companies. If computer and network issues are affecting your employee's productivity, call Innova Global Technology IT Services to create "The Worry-Free Workplace"!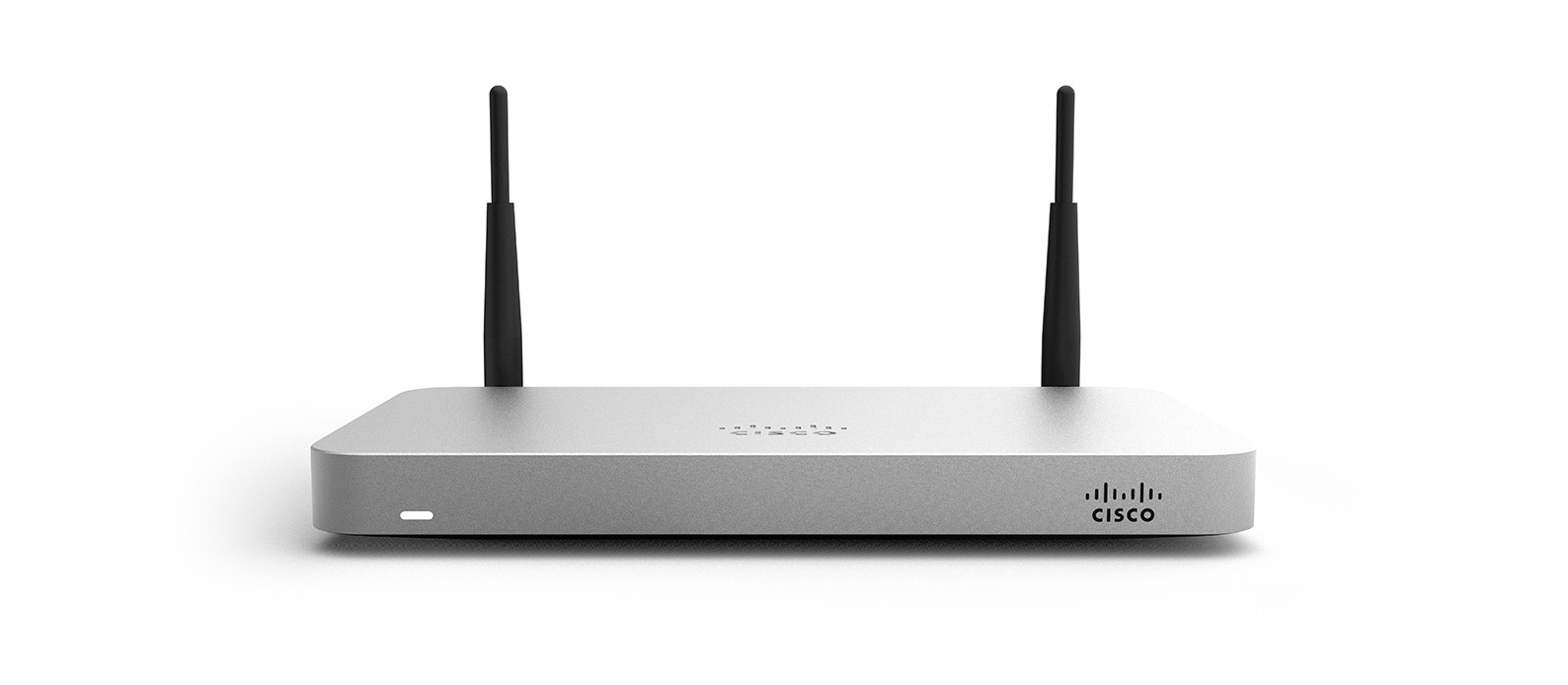 The Cost of Downtime

Many things such as Viruses, slow network performance, server failures and slow performing PCs have an effect on employee productivity. Outages like these cost businesses valuable customers and thousands of dollars a year in revenue. With our affordable monthly plans, Innova Global Technology can keep your business running like clockwork.
Help desk Services
 If you are looking for guaranteed service levels for your help desk service, technical support, or customer service needs, Innova Global Technology can offer your business these valuable services and more. Outsourcing your helpdesk to us not only guarantees your employees or customers a pleasant, satisfying help desk experience, but also gives you and your staff the freedom to focus on core competencies . We anticipate your employees Help desk calls by proactively monitoring our customer's environments.
Innova Global Technology solutions can provide you world class help desk support, and save you money each year through help desk outsourcing. Ask us how!
On-site Support
A number of onsite hours are included in our affordable monthly plans to continually and proactively strengthen your companies IT infrastructure.

Proactive Desktop, Network and Server Management.
Our Complete Support Solution, known in the I.T. support industry as "Managed Services", proactively monitors your desktop, laptops, network devices and servers to identify issues and address them before they trigger complications . for your business .
Remote Monitoring
Our fully staffed data center monitors, troubleshoots and escalates any issues that may arise from your network We can monitor and resolve issues before you are even aware of them using our remote monitoring service and managed email protection systems, which monitor every aspect of your network and servers.
Coverage Area
Innova Global Technology's services are currently available in select cities as listed here . Please check the coverage . Please view our service area in the attached map . We are always expanding, and our services and service areas are expected to expand soon as well.


Most networking devices ship with Ethernet cables that let you connect the hardware to your network. Many of these cables, however, are of a fixed length usually measuring no more than four feet. That lack of length doesn't present many placement options for devices that are not portable and usually are hard-wired to a network such as routers, switches, servers and NASes.

Of course, you can purchase longer Ethernet cables from electronic/computer stores. Buying pre-made Ethernet cables is the most practical option if you have a couple of devices to setup on a small or home network. But what if you are responsible for a large network, or several networks, as a small business tech consultant? Or, what if you need a super-long cable that you just can't find in the store? The answer is simple: Make your own cables. Ethernet cables (also known as RJ-45, patch, and network cables) are easy to make with a little practice and the right tools.


We'll show you how to make your own cables which are exactly the right length in seven steps – and even if you don't plan on making anything, you might still find it interesting to see how it's done.
Okay, on with the show...


Step 1
Determine which type of cable you need. Newer networking hardware, adapters, NASes, switches and routers are connected with what's called a straight through cable. This is the type of Ethernet cable that generally ships with today's networking devices. In some cases you'll need a cross-over cable for connecting older devices by their switches or connecting two hubs (a technique called daisy-chaining), or connecting two older laptops to each other (for file transferring, for example).
Cross-over cables are rarely needed for networking hardware that's five to six years old or newer, thanks to a technology known as Auto-MDIX, which can automatically sense on network ports if a straight through or cross-over connection is needed and will make the appropriate connection. However, if you want to link older equipment, check your device's documentation to see if the connection requires a cross-over cable.
Step 2
Get the right tools. You will need a spool of Cat5 (Cat5e is now the standard) or Cat6 (if your network is Gigabit Ethernet) cable. Cat5 or Cat6 cable can have plenum or PVC jackets. PVC cable is cheaper, but it also releases a toxic smoke if it catches on fire, so some building codes prohibit it. Plenum, on the other hand, does not release these toxic fumes. If you have no prohibitions preventing the use of PVC and are new to making Ethernet cables, your best bet is to
start with PVC coated cable. It's cheaper and easier to work with because the wiring is not as soft as a Plenum cable's.
You'll also need RJ-45 plugs or "heads," plastic modular plugs that terminate both ends of the cable, a wire cutter (or a good, sharp pair of scissors), a wire stripper and an RJ-45 crimper. The crimper is used to secure the heads at each end of the wire. You can purchase crimpers, cable and plugs from a slew of online stores or computer shops.






Step 3
Cut the wire to the desired length and strip about an inch of the jacket off, exposing the four twisted pairs of inner wiring. When stripping the cable, be careful not to nick the wires. This can cause problems with the connection. Do this at both ends of the cable.
Prepare your wire for termination or "crimping". Untwist the wire. Arrange your wires based on whether you need a straight through or crossover cable. For a straight through, arrange the wires, on both ends as you are holding and looking at the cable, from left to right: White-orange, orange, white-green, blue, white-blue, green, white-brown, brown. For a cross-over cable, the wire arrangement is different at both ends. At one end, arrange as follows: White-green, green, white-orange, blue, white-blue, orange, white-brown, brown. At the other end, arrange as you would for a straight-through cable: White-orange, orange, white-green, blue, white-blue, green, white-brown, brown.
Terminate the cable at both ends. Straighten the wires out as much as possible; it will make them 
easier to place inside of the RJ-45 plug. Get the wires as close to one another as possible, holding them between your thumb, index, and middle fingers. Trim the wires down evenly to about a quarter of an inch. Here's the tricky part that may take some practice: Slip the wires inside of the RJ-45 plug with the clip-side down. Don't try to jam the wires in, they should slip inside the clip and fit snug. You don't want to see any wires between the plug and the jacket; you want just a bit of the jacket going into the plug. You also want to make sure each wire is making contact with the gold leads in the plug.
Step 6
Take the crimper and crimp down on the plug, pressing the crimper firmly, but not too hard.    
posted from : http://www.itproportal.com/2014/04/18/how-to-make-your-own-ethernet-cables/
Fox News was the top cable news network for the week of May 5, placing seventh in both total day and primetime among all ad-supported cable networks. FNC averaged 1,363,000 primetime viewers and and 905,000 total viewers.
MSNBC placed 30th in primetime and 31st in total day, averaging 502,000 viewers and 322,000 viewers, respectively. CNN placed 41st in primetime and 36th in total day, delivering 347,000 primetime viewers and 296,000 total day viewers.
Fox News, MSNBC and CNN all dropped in the rankings compared to last week.
TNT, ESPN, USA, History Channel and TBS were the top five primetime networks for the week. The full ranker is after the jump.
posted from:http://www.mediabistro.com/tvnewser/cable-network-ranker-week-of-may-5_b224883
There's been a lot of discussion about "disaggregated" servers, racks and
datacenter
s since Facebook FB -0.03% and Intel INTC -1.53% promoted their vision for the phrase at the Open Compute Summit at the start of this year. Haven't we spent the last few decades disaggregating
datacenter
architecture? And if so, what does disaggregation mean now, is it something different? I'll try to be succinct as possible, but if you want a very deep dive, you can find it here.
Intel Disaggregated Server Rack Prototype
Strictly speaking, to "disaggregate" means to divide an integrated whole thing (an "aggregate") into its component parts.
In many respects, Calxeda, AMD and HP are "re-aggregating" computer architecture. They are packing compute, storage, and local network fabric into a more tightly-integrated rack-level architecture to optimize east-west data flow at a local level. Instead of carving datacenter architecture into its component pieces, they are throwing components into a blender for a more fine-grained approach to optimizing hardware for specific workloads.
We believe that Intel is building a silicon photonics enabled system architecture optimized for large address space in-memory databases and Big Data analytics.
Souce:http://www.automationworld.com/networking/industrial-networks-should-you-switch-copper-fiber
Replacing copper industrial network cables with fiber is not simply a high-class upgrade. Benefits range from mitigating electrical interference to protecting the network from environmental operating issues.

As the networks connecting devices and systems on the plant floor become increasingly critical to day-to-day production operations and the manufacturing business itself, more attention is being paid to the physical aspects of the networks used to transmit precious production and business data.


For many years, it's been pointed out that manufacturers should always specify industrial grade cabling for the applications. Now, some industrial users are going a step further and upgrading from industrial copper cabling to fiber cabling. The reason for making the switch vary, but some of the more often cited reasons include fiber's ability to cover distances of up to 130kM continuously, well beyond copper's maximum distance of 100m; it's resistance to environmental factors and electromagnetic interference; plus the fact that fiber is not confined by bandwidth and supports bi-directional transmission of data. 
In lieu of full cabling replacement, there are methods available to convert and connect existing copper lines to fiber. 
One vendor positioning itself as a resource for manufacturers looking to take this interim step is B&B Electronics Manufacturing Company. 
B&B recently released its iMcV-Giga FiberLinX-III gigabit intelligent Ethernet media converter, which is the third generation of the company's FiberLinX family — a 10/100/1000Mbps copper to 1000Mbps fiber device that converts existing copper wiring-based networks to fiber optics. According to B&B, the iMcV-Giga FiberLinX-III securely transmits data from end to end over fiber (up to 100Km), which is well beyond copper's distance limitation (328 ft., 100 m). A new single-wide module replaces the company's previous dual-wide module so that the device now occupies only one slot to reduce the cost-per-slot in a multi-port chassis. B&B says the iMcV-Giga FiberLinX-III is geared towards gigabit networking applications where there is a need to securely move large amounts of data over long distances of fiber with remote management. More importantly, beyond the previous generation's role as an edge device only, the iMcV-Giga FiberLinX-III can reportedly now operate like a switch and can serve as a central office infrastructure connection. The new model also features Data Analysis, a software feature for performing channel line rate tests and round-trip delay tests. 
Multiple gigabit fiber types are available, including Multi-Mode, Single-Mode and Single-Strand Fiber (SSF). SSF can effectively double the capacity of installed fiber and allow the network to utilize bundles of fiber and provide connectivity to multiple subscribers. Standard features such as bandwidth scalability and host/remote management over fiber are still available. 
The iMcV-Giga FiberLinX-III may be installed as a pair (Host/Remote) or as a standalone unit, connected to another gigabit device. 
When asked about industries that are the primarily making the switch from copper to fiber, Susan Stanley, training manager at B&B Electronics, says that, so far, it has principally been Internet service providers and the telecom industry.

"Once the high demand for Internet use and bandwidth grew exponentially, those industries had to find a way to sell and manage bandwidth, so there was a need for products that could offer that kind of configuration, in addition to being an intelligent product, which would allow those industries to 'see' what was going on remotely at the customer end at all times," she says.

Though the operations ISPs and the telecom industries are quite different from manufacturing, it's not too hard of a stretch to see fiber's value in some production applications, especially widely dispersed sites like refineries and chemical plants. When large distances exist between devices, "fiber is the only answer to covering those great distances, providing the secure host/remote management system necessary for the integrity of the line," Stanley adds.
Your data center is the heart that pumps the lifeblood of your business. Without it, everything stops. And when it has problems, so does your business. Myriad issues can plague a data center. And although most people don't realize it, improper cabling can be one of those issues. But with some easy planning and work up front, you can maximize the efficiency and reliability of your data center cabling.
I have put together 10 tips to help you get the most out of your data center's cabling. With these tips, you'll have a more reliable data center and your staff will have a much easier time maintaining it.
1: Measure twice, cut once
It's an old adage, but an important one. Not only do you create a tangled mess if you don't carefully measure your cables, you also create a lot of expensive waste. You may think that two feet of wasted cable doesn't amount to much, but those wasted feet add up. In the end, you could save yourself a lot of time, headaches, and money by measuring twice and cutting once.
2: Label, label, label
If you don't label your cables, you're only making more work for yourself. Every cable should have a label on both ends, even short runs and patch cables. Why? Imagine you have to test a bunch of circuits -- quickly. You scramble and unplug a few patch cables and, when it's time to reset them back to their default locations, you have no idea where each cable goes. Avoid this problem by taking a little time to slap a label on each end. Make sure your labeling system is consistent. Don't just go ad hoc with this or you'll confuse yourself and those who work for you.
3: Don't skimp on terminations
Don't buy cheap because they're cheap and don't rush through the process of terminating cables. If you have cables that lose their connection if you wiggle them, you need to redo them. If you can't terminate cables in your sleep, you need to practice. You may think you're saving time and money. But in the end, you're going to wind up with a monstrous headache as you troubleshoot all those terminations.
4: Don't skip the test
After you create a cable, test it! And don't accept "Star Pass" tests (a test that barely passes). If a test doesn't pass 100%, redo that cable. If, after a few tries at termination, the cable still doesn't pass, trash it. And make sure you're using a quality tester for your cables (and that you know precisely how to use it). This simple step can prevent a lot of extra work in the end.
5: Keep patch cables short
You have servers in a rack that are within a foot of each other. Don't slap three-foot patch cables on those servers -- it not only looks bad, it's incredibly inefficient. And if you have an odd length between servers, use your termination (and testing) skills to create patch cables that reach perfectly. With that extra length on your cables, you invite tangles, kinks, and confusion.
6: Color code
This may sound a bit over the top, but stick with a single color for your patch cables and cable runs. The only time you should break that rule is when using a specific color cable for a specific purpose. But don't use colors randomly. Make sure each color has a purpose and stay with it. That will make it easier to follow cable runs and troubleshoot issues. And yes, it also makes for a better-looking data center -- which has its merits.
7: Upsize your conduit
Don't buy conduit sized for what you need NOW. Buy conduit sized for what you will need in the future. You never know when you'll be adding on, and you'll want to be able to make use of already-run conduit. You can't do that if you purchased a size that just barely fits your needs at planning time. Go big or go home.
8: Make your design cable-friendly
When you lay out your data center plans, do so in a cable-friendly way. Don't put a rack in a location where it's impossible to successfully run cable. Otherwise, you'll wind up with cable on the floor or hanging from the ceiling. Plan carefully to avoid later disaster. Also make sure to plan with expansion in mind. Run extra conduit, extra drops -- more than you think you'll need.
9: Separate Cat5 and power lines
Do not run Cat5 and power together. You might think it's too minimal to be of concern, but those power lines can leach signal and cause interference with your Cat5. Yes, bunching a lot of Cat5 together can do the same thing, but not with nearly the ill effect of running them alongside power. Keep power and networking separate at all costs.
10: Keep cables cool
You may think only the servers need to be cool -- but that would be a poor assumption. cable can get warm as well, and if you have a massive amount of cable, that extra temperature can lead to disaster. Design your data center in such a way as to keep your networking runs cooled, as well as the server racks.
Spaghetti prevention
Cabling is often an afterthought. But when you treat it as such, you are running the risk that you'll find yourself elbow deep in a spaghetti bowl of networking cables, attempting to resolve issues that could have been prevented with just a bit of care up front.
The coolest running shoes at the Nike store this year are the Nike Air Max+ 2013. They retail for $180, but when you break down the costs for the materials and the manufacturing and labor at the Chinese factory where the shoes are made, you're looking at a product that costs less than $10 a pop. The remaining $170 covers marketing (to make you believe the shoes are worth the premium price) and a handsome profit for Nike. The company reports revenues of about $25 billion a year.
It works the same way for many products in the tech world. As gadget enthusiasts, we accept the idea that products are worth what we're willing to pay for them, and not what they cost in terms of product development, manufacturing, and materials. Nonetheless, it's time to name names. Here are some of most egregiously high profit margins in the world of consumer tech.
Text Messages
Average cost: $0.20 per text
Average cost to provide: virtually nothing
The cost of text messages often gets a bad rap, and for good reason. Our tiny missives—160 bytes in size, at most—typically cost us 20 cents each to send and receive (assuming you don't have a text messaging plan or haven't gone over your limit). They cost essentially nothing to deliver, however, making the markup for an SMS message essentially infinite.
Here's the deal: Wireless carriers must send packets of signaling data within the wireless network to set up calls and to signal the locations of devices in relation to cell towers. Back in the mid-1980s, a very clever engineerfigured out that we could use the same signaling channel to send short messages during times when real signaling information wasn't being sent. Thus text messaging was born. Because the carrier has to maintain the signaling channel anyway, the text messages cost the carrier essentially nothing to convey. So the money the carrier charges for them is pure profit. Ka-ching.
Nonetheless, the price the customer pays for each text message has been rising, from 10 cents in 2005 to the standard 20 cents today. And despite price-fixing allegationsand lawsuits aplenty, there doesn't seem to be any chance that prices will drop in the near future. (TechCrunch calculated the cost for the user of texting on a per-megabyte basis at a whopping $1310 per megabyte.) Alternatives, thankfully, are widely available through services like iMessage, WhatsApp, Facebook, and many other systems that use your data service, not the signaling packets, to send messages.
Asked to justify the cost of text messaging, the CTIA, the wireless carriers' trade group, told TechHive, "Due to antitrust reasons, we cannot comment on prices. However, U.S. consumers have a variety of options to choose from, including unlimited text message plans."
Computer and audio-video cables
Average cost: $45 (for a name-brand 8-foot HDMI cable)
Average cost to produce: about $3 (TechHive estimate based on market analysis and review of financial statements)
There's no love lost between consumers and the cabling industry. Just look at Monster cable, which has long been criticized for charging extreme prices—often over $100—for what amounts to some twisted wire with some rubber wrapped around it.
Monster
cable
's
cable
s are preternaturally pricey.
Sure, generic cables from Monster's competitors may not bear the THX logo, or boast "hyper speed" certification, or come with gold connectors crafted on the thighs of virgins, but it turns out that the vast majority of people won't need all that stuff. Repeated studies and tests have found no differences between brand-name and generic digital cables. Other studies have found that the performance increase you get with high-end cables is hardly worth the extra cost.
In the digital realm, a cable either works or it doesn't. There's no faster or slower, and consumers have long been advised to buy the cheapest cable that works for their particular need. This means buying based on type (for example, HDMI version compatibility), connector size, and length, rather than brand name. It's important to point out that there are different HDMI standards, and while cable "quality" may be a debatable point, not all HDMI cables work with every application.
As for the whipping boy Monster, its strategy seems to be having its share of difficulties: Consumers may have caught on to its more-than-50-percent gross profit margins on premium cables, and are buying fewer of them, according to the company's financial statements. Those statements also show that the company spends almost as much on marketing and administration costs as it does on, you know, making cables.
Smartphones
Average cost: $549 (for a 16GB iPhone 5, unlocked)
Average cost to produce: $200
Deep carrier discounts often blind consumers to the true prices of smartphones. Really, what's a couple hundred dollars for what amounts to a powerhouse computer that you keep in your pocket and use all the time? Subsidies that the carriers pay directly to all phone manufacturers muddy the picture, but you can get a clearer view of the real cost of a phone if you buy an unlocked model that isn't tied to a contract.
iPhone 5: An expensive investment.
At $549 unlocked, the iPhone 5 is emblematic of the dazzlingly high cost of smartphones today (though it's hardly alone). Based on iSuppli teardown estimates, the actual cost of the components inside the device amounts to just $200, or only about 36 percent of the final retail price of the phone.
Faced with prices like that, U.S. consumers have been driven to the subsidy model—and it seems to be working. The worst part of this scheme is that we get increasingly ripped off the more features we add on: Apple's 32GB iPhone costs the company only an extra $10 in component costs, iSuppli says, but we pay an additional $100 at retail for it.
As for those subsidies, they may seem like a great way to save money on hardware, but those savings are offset by charges built into your service plan. You can, of course, bring your own, contract-free phone to most carriers for service, but that's not usually a good idea: Most charge the same price whether you buy from them or you BYOD.
Printer ink
Average cost: $80 per ounce
Average cost to produce: about $10 per ounce
Are you ready to be outraged? On a per-ounce basis, printer ink can be more expensive than vintage champagne or even human blood (which comes in at $17.27 an ounce) according to a 2012 Computerworld study. So why is printer ink so damn expensive?
The vendors say that making ink is more difficult than you'd think. HP, for one, says it spends a billion dollars a year on "ink research."
HP printer ink: more expensive, ounce for ounce, than fine champagne.
Finding out how much profit printer companies make on each cartridge sold is difficult. A QualityLogic study from 2012 found that the average cost of a color ink cartridge is about $21. But the printer companies don't report manufacturing costs specific to ink cartridges, and they obscure the ink-specific profit margins on cartridges in financial reports.
Nonetheless, for about $10 you can buy an injection-based refill kit that includes all colors of ink you need for your specific printer, along with special syringes for injecting the refill ink into the cartridge. Or you can spend $80 to buy all new cartridges. HP says home refill kits don't yield accurate prints, but many happy consumers would disagree.
Regardless, the price difference between refills and new cartridges exposes printer company markups. We asked HP to justify its pricing, but we didn't get a response. Just remember the business model at work here: The printer companies will sell you a shiny new printer for cheap, knowing they will recoup losses (if any), plus make a whole bunch of money selling you expensive ink during the life of your printer.
Wireless service
Average cost: $100 per month (Verizon's unlimited talk/10GB data plan)
Average cost to provide: $37 per month
First, let's kvetch: Considering the robustness and scale of the typical cell phone network, it really costs nothing to add one additional user to the system. When you fork over your $80 or $100 to Verizon Wireless or AT&T, they don't suddenly have to run out and build a tower to accommodate you. In many ways, the incremental cost of another cell phone user is zero.
Cell towers don't come cheap, but do they justify the high prices you pay for service?
But, yes, it costs money to run a mobile voice and data network. Cell towers have to be built, switching stations have to be maintained, and call centers have to be manned so that you can complain to someone about how high your bill is. All of this stuff costs money, but less than you might think: Verizon Wireless, for example, makes a 63 percent gross profit margin from wireless subscribers, according to financial statements. That doesn't include its depreciation costs (the gradual expensing over several years of the upfront cost of building towers), but even with that included, the company's price markups are high.
What about the cost of that investment in rolling out 4G networking? That must be a huge expense, right? It is, and the $2 billion Verizon has spent on 4G LTE development to date sounds impressive—until you consider the $115 billion in revenues the company earned in 2012 ($63 billion in the wireless group). Most of the rest of the money ends up going to the marketing department and, well, Apple (see above).
The carriers would tell you that they have earned every penny of that fat profit margin because they, and they alone, built the giant national networks that allow them to provide the service. What they don't often talk about are all the government tax breaks and incentives they've received to build the networks in the first place. In fact, it'sno secret that AT&T and Verizon benefited handsomely from the 2008 stimulus package to help them build new networks in the wake of the financial collapse.
Microsoft Office Professional 2013
Average cost: $400 (Windows 8 Professional Upgrade)
Average cost to produce: $136
Say what you want about Microsoft's recent fortunes (or lack thereof): The company's flagship software, Microsoft Office, is still a cash cow. (And don't look now, but the company's stock is near a five-year high.) Before Microsoft's reorganization, the division that made Office was by far the most successful of the company's five units, pulling in $24 billion of the company's $74 billion in revenue last year.
The cost of creating the software that made that money? Just $8.2 billion, thus creating a 66 percent profit margin, according to Microsoft financial statements. Considering that the current versions of Office borrow so much from earlier iterations (a dynamic that's true for most software), it's understandable that Microsoft would earn a lot of money on each unit sold. Consumers, however, may be less understanding about footing so much of the bill.
Meanwhile, Microsoft doesn't even have the "it's expensive to press discs, stuff boxes, and ship software" argument any more. Most of its software is now delivered online, packaging-free.
Microsoft won't comment on the pricing of packaged software. But IDC analyst Melissa Webster did share this in an email: "Microsoft is the only company making these products; about 97 percent of organizations widely use the Office desktop suite (huge adoption) according to our survey research; and "fidelity" (the assurance that you can exchange files with someone else and see no glitches, no formatting loss, and so on) continues to be a big deal. It has proven difficult for the clones to put a big dent in Microsoft's renewal rate."
Cloud storage
Average cost: $1.20 a gigabyte per year (Carbonite Pro Business Premier)
Average cost to provide: $0.10 per gigabyte
It has become a convenient rallying cry to assume that "the cloud" is always a simple, cost-effective way to ditch old-school hardware while getting all of its features, including physical access to storage space. Nowhere is this more clearly untrue than in the realm of cloud-based storage. To pick on just one company, Carbonite's highest-tier storage system costs $600 per year for 500GB of space. So, you can buy into that, or you can pick up a solid 2TB NAS device for all of $130.
Yes, Carbonite adds services like automatic backup of desktops and servers, HIPAA compliance, and other high-end features. But the cost to provide all of this largely comes down to the price of hardware, and hard drives are cheap.
The cost of storage space on a server you buy yourself works out to about $0.10 per gigabyte (TechHive estimate). That's an order of magnitude lower than the fee being charged by many cloud-storage companies to store your data on their servers.
Because the cost of being in that business is so low, it's possible to find good storage deals out there—offering lower costs and/or unlimited storage—but it's up to you to shop smartly for them.
So, how can you avoid getting ripped off when you buy the tech products that you depend on? The simplest solution is to shop around as widely as possible. Do your research and understand the cases where brand names are worth the extra money and where generics will work just as well. Remember that various services come in a variety of forms and flavors. There's no point in paying $50 a month for something when the $25 plan has all you need.
Source: http://www.techhive.com/article/2046144/the-worst-deals-in-tech-are-you-being-fleeced-by-these-7-overpriced-products-.html